As a practicing architect Sagara goes beyond his mere professional calling, evidently with his mind set amply fed by the multifaceted nature of his creative enterprise. Commissions often vary from undertakings of architectural projects to communication design and exhibitions.

He has won several design awards of excellence at the Sri Lanka Institute of Architects Annual Sessions including the "Dulux Colour Award" in 2006 for the creative use of colour in architecture, House of the Year Award for Ishani Ariyapperuma House at Panadura in 2007 and in 2008 Sagara's aspirations were acknowledged by the Award of the "Young Architect of the Year".
Holiday House, Panadura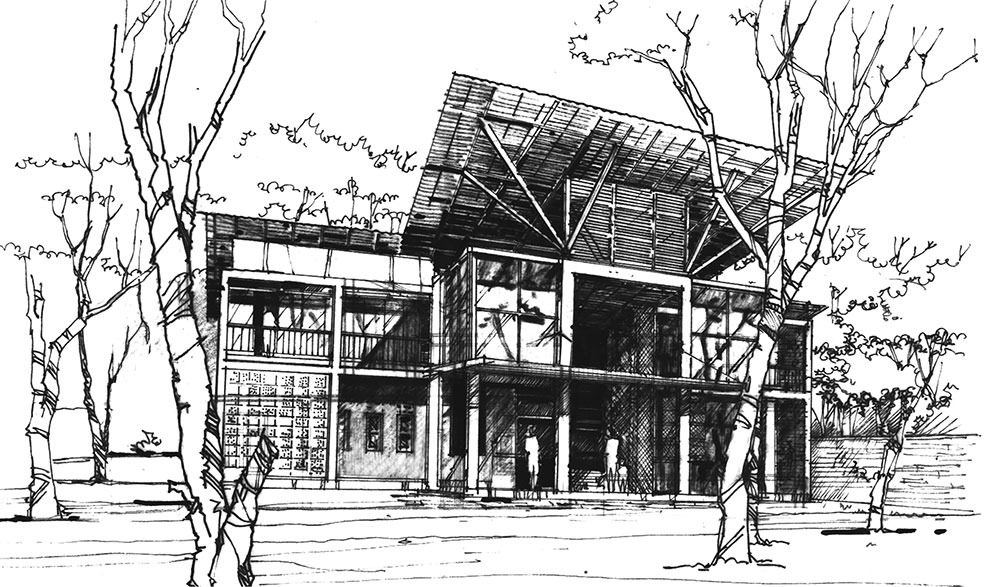 The dwelling is a privately-owned holiday residence, which performs the role of a "retreat" for an exclusive user category in quest of a let-up to distance themselves from a hectic city life. The design is a synthesis of three generators; the minimalist cost, response to the context, and the function of recreation expected by the clients. The minimalist language of architecture is intensified via the unification of its built form, Structural system, usage of materials, colors and textures. The enchanting spirit of the place has been concretized in to a simple linear two storied open viewing pavilion provided with minimal comfy amenities for lodging.